Compress Packaging Machine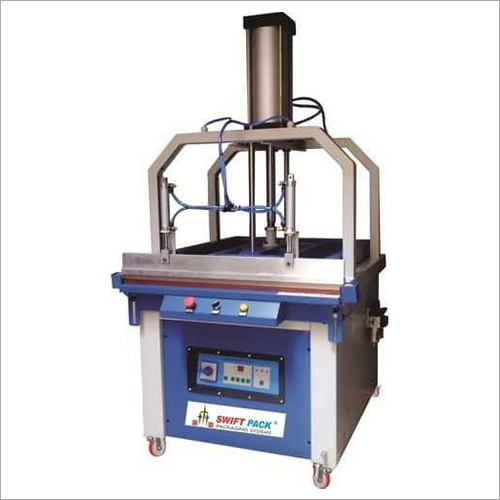 Compress Packaging Machine
Product Description
Compress Packing Machine
Compress and pack feather and Down bedding, pillows, cushions and other fluffy articles. Can reduce volume, Cut strange Or shopping expenses, and are also moisture-proof and insect-proof. Driven by compressed air, uses plastic laminated film or heat-sealable thickness plastics film bag to pack articles under pressure.
Technical Specification
Model

SPCP 800

Overall Size (l*w*h)

1000 * 850 *1800 mm

Platform Size

950 * 750 * 320 mm

Pneumatics Cylinders

One Cylinder for fast pressing & easy

loading of pillow bags from the top of sealing bar assembly

& two Cylinders for sealing Bars.

Pillow Packing Size

1 bag of pillow up to size 750mm width & 950mm long.

Voltage (V/Hz)

220V/50Hz

Power (Kw)

1.2 Kw

Body

MS body

Sealing Type

Impulse sealing.

Sealing Band Width (mm)

5 mm.

Packaging Cycle

15 to 20 seconds.

Foot Switch

Aluminum die cast dual.

Weight

200 kg.

Air Pressure Required

6 kg/sq cm.